What is "Tell Them Everything"?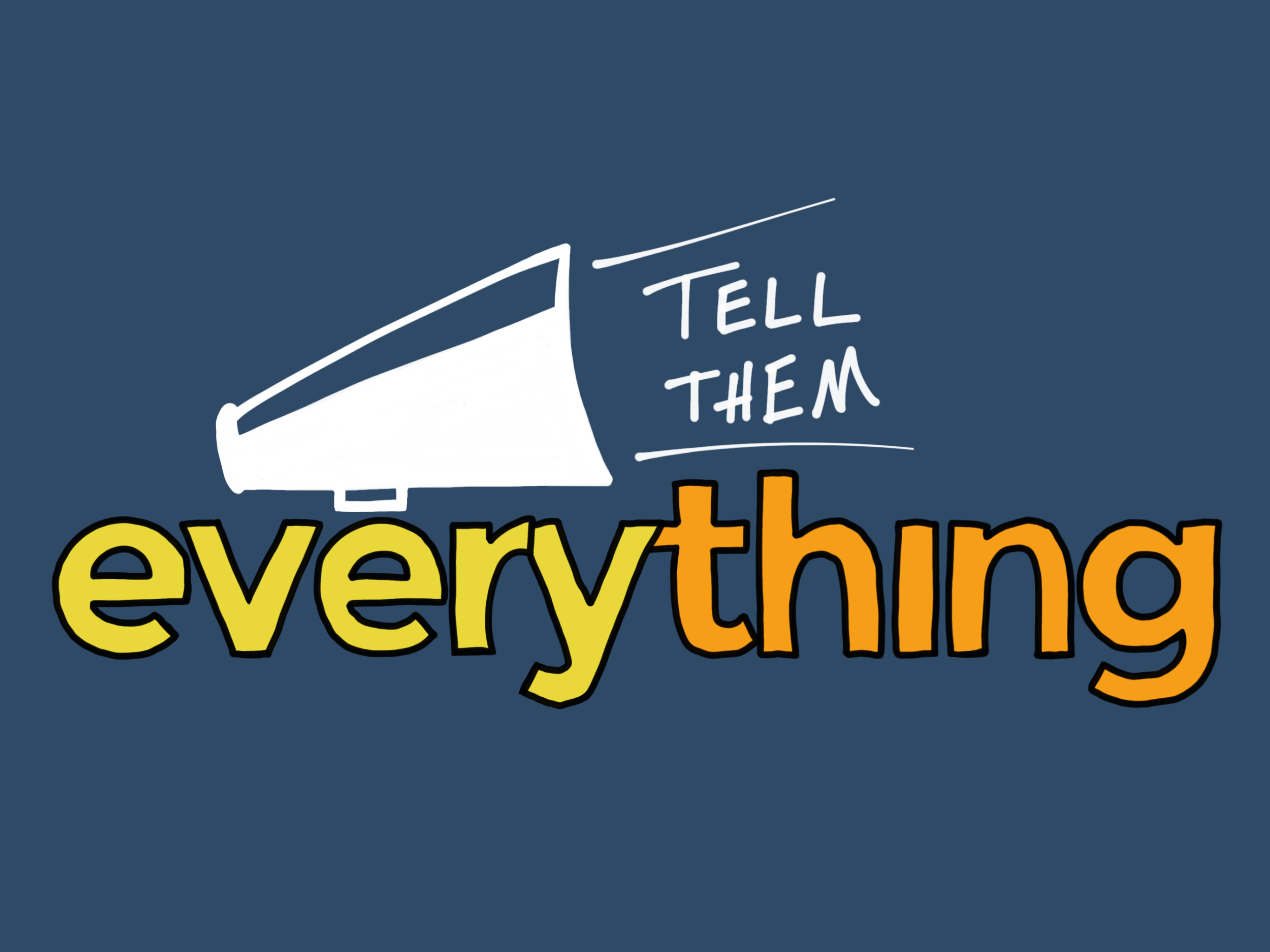 In early August 2016 I realized that I wanted to find other Engineering Directors to learn from and share advice with.. and I didn't know where to start.
The Executive Forums I found were bland and uninviting (and at $1000/month, expensive!), and didn't exclusively cater for the Engineering Directors I was looking for.
Software Development Managers, Directors or Vice Presidents of Engineering sit in a very specific niche that isn't well served.
We're very technical, often Software Engineers, Architects or Technical Project Managers by trade. But we have unique problems that the pure Engineers, BA's or PM's on our team - or other non-technical directors - don't have. We have "the buck stops here" responsibility for perhaps millions of dollars in project work, dozens of direct reports and undoubtedly deadlines looming.
We're balancing leading a productive and happy team against the demands of the business and our executives.
And I realized that if we knew each other, we could help each other.
So who am I?
I'm James Shaw, and I have led software teams since my first company back in the UK in 1990 - leading teams of up to 45 technical staff with annual revenues over $10MM. I'm currently happily working at a small but successful product company in San Antonio.
Over these 25+ years I've learned a lot, and made some mistakes, and I'm looking forward to sharing my experiences with you via this blog.
I look forward to meeting you. There's a lot to talk about, so here is the plan.
The Plan
This blog is first. Here I will share all my ideas and lessons learned, starting with "The 30 day plan".
But what I'm most excited about is launching a private community forum for us all to help each other shine and build truly great software teams.
The community is private, members only, has strict entrance criteria and will be under NDA so we can relax, put our feet up and start sharing in each other's experiences.
Read more about the community, the launch date and how to get early access in our Frequently Asked Questions.
So.. Tell Them Everything?
Ah, yes, the name.
When I was reading through my outline and all my notes I kept thinking:
What is the one piece of advice I must share?
I found two that I find myself saying over and over to the teams:
Improve one small thing every day
Don't be afraid to tell them everything
Continuous improvement is very important to me, but that's a lot more popular and well-known. We'll talk more about specific ways to improve your organization and team - but communication is way more important.
I see examples every day where problems with software development projects or teams can be traced back to poor communication.
I've seen people fail, projects fail and even companies fail, when an open and honest conversation could have saved them.
Trust. Connection. No secrets.
Tell Them Everything means being open and honest with everyone - your team, your boss, your peers and your customers.
Ok, without more ado, let's get started.