Frequently Asked Questions about our community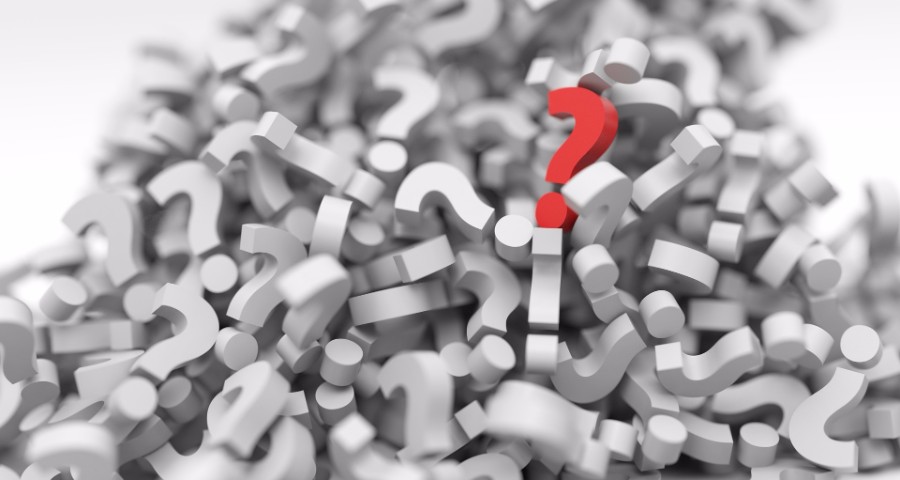 Since announcing the launch of our private community for Engineering Directors and VP's we've been asked for more details about the community.
Here's all you need to know.. email support if we miss anything.
When can I join?
Join our queue for an invitation by subscribing to our mailing list. You can normally expect an invitation within 24 hours.
Can anybody join?
Our communities has strict membership requirements and is exclusively targeted at existing senior leaders of software engineering teams.
After applying, your job title and career history will be reviewed. Job titles are often ambiguous but the obvious fits are:
Director of Engineering
VP of Engineering
Senior Engineering Manager
Senior Software Development Manager
However, we understand there can be no black/white rule based on job titles, so anyone can apply for membership, and everyone's profile will be reviewed on LinkedIn.
Will only my current role be considered?
Favor is given to the role you are in now, according to your LinkedIn profile, but we understand that a CTO at a small startup may be the same effective role as a Software Development Manager at a large corporation.
Or you may have been a Director of Engineering for the last 10 years but now you're a Chief of Awesome (or whatever). Your experience and opinions are still relevant.
For these reasons, anyone can apply and will be considered, and you'll have a chance to leave a comment if you feel the need.
What about journalists, recruiters, coaches, etc?
Short answer; No. See above.
It may seem harsh, and a case could be made for allowing others entry into the community, but the primary goal is that our members are speaking freely to peers who face the same day-to-day challenges.
Not fending off sales pitches from recruiters (any more than we are already).
There is a job forum where you can discuss opportunities, but you can also discuss the pros and cons of recruiting companies and individual recruiters there too.
Having problems with a journalist, consultant or other service provider? We'd all like to hear about it. Our community is a safe place.
Coaches are an interesting case - you will find leadership coaches among the members, but only because some of the Engineering Directors are also practiced in coaching/mentoring others.
How is this different from YPO, YEC and other Executive Forums?
Unlike most generic (and frankly, snobby) executive groups, we don't limit membership according to:
Your age
Your salary or personal wealth
Your company size or revenue
Your number of direct reports
Your family (unbelievably, some ask for family details)
We don't allow just any executive either. We strictly limit membership to Software Engineering Leaders - your peers.
How is this different from a Facebook/LinkedIn/StackOverflow group?
We have a very tightly controlled membership - all of whom have signed our Mutual Non-Disclosure Agreement
There are multiple ways to interact with the community: Slack, Forums, Weekly calls and 1-1 leadership coaching sessions.
Our membership is a paid subscription, to encourage only leaders who are truly looking to engage and benefit from a group of peers. No-one values 'free' - and this also allows us to build a sustainable community.
What is the application process?
Step 1 of our simple application process asks for the following information (all kept completely private unless called-out below):
Name
Email address
LinkedIn profile
Desired username
Phone number (optional, in case email fails)
Github username (optional, to invite you to private repo)
Requested membership level
Step 2 - We verify that your LinkedIn profile matches our desired membership profile as discussed above.
Step 3 - We ask you to electronically sign our Mutual Non-Disclosure Agreement to protect yourself and other members.
Step 4 - Finally we ask for payment according to your membership level
Step 5 - You're in! You'll receive welcome emails with details how to login to our community Slack, Forums, video calls and more.
What membership levels are there?
We offer two membership levels for each community - with or without 1-1 leadership coaching/mentoring.
The recurring subscription can be paid monthly or annually. Annual subscriptions get three months free. We offer discounts to educators, veterans and NGO.
What do I tell my Boss?
Describe our membership as a Peer Advisory Group or Leadership Coaching specifically for Software Engineering Leaders.
Every company has different requirements for training and coaching expenses, so please let us know what we can provide to help you get approval.
I'm using personal funds - any help?
Please tell us if your employer won't cover your subscription; contact us at support@tellthemeverything.com and we'll be happy to find some way to help you.
How private/anonymous is membership?
The community is private and secure in that only authenticated members have any access, and no search engines can access our content.
How anonymous you are within the community is up to you. Other members will see only your username although you can share your name and any contact details you are comfortable with on your profile.
Remember that every member will have signed a Mutual Non-disclosure Agreement (NDA) for your protection.
Even so, we recommend not sharing identifiable confidential information - there's no need to share a customer or team member's name to discuss their situation.
Are there any geographic restrictions?
No, our members can join from any country, although English is the only language used in our communities.
Where are your Privacy Policy and Terms & Conditions?
Here you go: privacy policy and terms & conditions
---
→ Register now to join the queue for an invitation. ←